Mark was blind at birth. He developed a keen sensitivity for touch from an early age. Through childhood surgeries, he gained eyesight. At age 10, he began to provide intuitive massage when his sister asked him for it. She was sore from using crutches after an accident which required surgery to repair her fractured bones.

He has devoted his life to service, and believes it is a privilege to help a person experience their true potential from before birth through end of life. In addition to his therapy practice, he is a certified exercise instructor, and Hospice volunteer.

He deeply understands proper form, and function - as well as healing wounds held from head to toes in body, mind, and emotions. A person's spirit naturally aligns function with form! When you are comfortable, and at ease with yourself, you live at peace, and function more effectively as you continue growth - at any age. The world then responds to your strengths in this way!
Simply call or text (828) 251-5151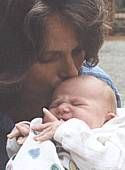 "Our newborn baby, Darcy, grew more uncomfortable each day. She passed all the hospital's tests, but we could tell something was wrong. We were hopeful when Mark agreed to work on someone only four days old. Mark's self-assurance and gentle nature put us at ease as we put our tiny, screaming baby in his hands. Halfway through the treatment, we saw Darcy alert and relaxed for the first time. We are extremely pleased with Mark's work and the dramatic changes in Darcy."
— Meta and Lance Faber (Lewisburg, WV, formerly from Woodfin, NC)
"I came to Mark with serious TMJ (jaw) pain that made eating difficult. Mark did some very gentle craniosacral work and made some simple recommendations that completely relieved the pain and popping in my jaw. My TMJ dysfunction is utterly and completely asymptomatic. I can even yawn without any indication of a problem–which I had been unable to do for a year! I'm really happy with the treatment I received. Mark is a knowledgeable and gifted therapist. I highly recommend him."
— Stephen Canner, Doctor of Chiropractic (offices in Asheville, and Mars Hill, NC)
"Mark is quite a competent professional with large caring hands. Wise and deep, he works slowly and carefully. His fee scale is in the range of all, with discount for need."
— Harry Woggon, Retired Episcopal Priest (Asheville, NC)
"After a session in the dentist's chair my jaw hurt terribly. The dentist had described it as 'the most unstable, fragile jaw' he'd ever seen. I couldn't even think of eating and doubted I'd be able to sleep. I had a first session with Mark that evening. All the pressure in my jaw was relieved! We did some follow-up sessions to reinforce the new pattern. Now I go to Mark for a 'tune-up.'"
— Dawn Willard (Arden, NC)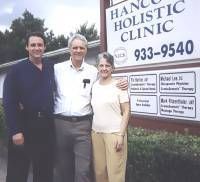 "Mark has been my patient, my student, and a practitioner in my clinic. His patients have indicated to me that they were very satisfied with his therapy, and his professionalism."
— G Dallas Hancock, DC, PhD
"Mark attended all the classes I taught at the National Institute of Craniosacral Studies. He was an excellent student, and a conscientious practitioner, I was fully satisfied when he and I traded work on each other. The patients I referred to him, and his patients whom I treated were consistently complimentary regarding his work."
— Florence Barber-Hancock, LMT, PhD
For more information on CranioSomatics, visit: hancockclinic.com
Simply call or text (828) 251-5151
LICENSED SINCE 1992
North Carolina Licensed Massage & Bodywork Therapist # 342 (2000-present)
Florida Licensed Massage Therapist # 13642 (1992-2003-lapsed)